Grants Coordinator, Real Estate Foundation of BC
Description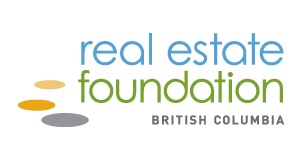 The Real Estate Foundation of BC (REFBC) is a philanthropic organization that works to advance sustainable land use and real estate practices in British Columbia. We're hiring a Grants Program Coordinator to join our team. This is a permanent, full-time position that reports to the Director, Grants & Special Projects.

The Grants Coordinator is the first point of contact for non-profits accessing our grants program and works closely with the Director and three Grants Program Managers to coordinate and provide administrative support for all aspects of our grants process, including inquiries, applications, agreements, payments, and reports.
We're looking for someone with strong administration, project coordination, and relationship-building skills, who is comfortable working with CRM software and grant management systems. The ideal candidate is a logical thinker who can handle multiple tasks, balance competing priorities, and suggest ways to improve efficiency. This role includes both customer service and team support functions and, therefore, a high degree of emotional intelligence and excellent written and oral communication skills in English are essential. This is a great opportunity for a high capacity individual who is detail-oriented and can foster positive internal and external relationships, while providing systems and team support.
Why work at REFBC?
We're a friendly, supportive team working to strengthen BC communities and protect land and water. As an REFBC employee, you can expect a competitive salary and benefits, a group RRSP plan, health and fitness allowance, and support for professional development.
Location: Downtown Vancouver, BC
Responsibilities:
Grant Applications and Intake
Understand criteria and priorities for REFBC grant funding in order to discuss funding opportunities with applicants and other interested parties, liaising with grants managers as appropriate
Receive grant applications and review for completeness; liaise with applicants when appropriate
Collate grant applications for review by Grants Program Managers and support them in coordinating adjudication and shortlisting.
Grant reviews and Board approvals
Prepare and send responses to applicants regarding their applications with input from grants managers when necessary
Prepare and upload agendas and supporting documents for grants meetings
Attend grants meetings and other meetings of the Board of Governors, as required
Take minutes at grants meeting
Post-grant
Responsible for oversight of grant agreement logistics, including: drafting approval letter and agreements based on REFBC funding practices and requirements; incorporating appropriate details on deliverables, timelines and conditions for each individual grant; liaising with grantees on areas of concern, queries and/or adjustments as appropriate
Track grant reporting due dates and liaise with grantees if reporting is late and/or incomplete
Receive and read reports to ensure fulfillment of basic grant installment requirements
Prepare cheque requisition forms and draft installment letters for approval by Grants Program Managers and the CEO, as appropriate
Draft grant cancellation letters and follow up where required
Provide information on upcoming grant installments to bookkeeper for cash flow management purposes
Supports implementation of impact assessment processes for grants
Coordinate the development and administration of a project evaluation system for grants, with direction from grants managers
Develop and manage administrative components of endowment review
Communications
Liaise with the communications manager to ensure website information relating to the grant programs is up-to-date and effective
Records Administration
Ensure physical and electronic grant files, as well as database records, are updated in accordance with established record-keeping practices
Act as system administrator and maintain the Foundation's grants management system (currently SurveyMonkey Apply), to ensure it meets the needs of applicants, grantees and REFBC staff in processing applications, reporting, and impact assessment (back-up support provided by the Operations Coordinator)
Coach other staff in using systems
Support the operations coordinator to administer and maintain the Foundation's CRM database (currently Salesforce), acting as back-up as required
Provide oversight of database grants' records, including reporting and portfolio analysis (including impact assessment) as appropriate
Carry out additional administrative tasks as required
Other Responsibilities
Develop relationships with grant recipients and other organizations
Contributes to strategic grantmaking initiatives such as impact assessment, theory of change, updating grant program criteria and priorities, sharing of project outcomes, and holding the Foundation to a high standard of accountability and credibility
Build understanding and knowledge around grant making best practices
Tools we use
Office 365, SurveyMonkey Apply, Salesforce, Basecamp, Airtable, Zoom
Requirements
Minimum three years' experience in office or project administration in environments requiring strong administrative skills, attention to detail, collaboration, initiative, and the ability to lead on designated tasks
Minimum of two years' experience using customer relationship management (CRM) or grants management system software (preferably SurveyMonkey Apply or Salesforce), with demonstrated knowledge of how to use these systems for record-keeping, reporting, and analysis
Interest in learning about issues, trends, and common vocabulary in REFBC's interest areas: fresh water, food systems, land use, community planning, real estate
Clear, professional written and verbal communication skills and strong organizational skills
Ability to track many tasks simultaneously and set priorities for completing work in a timely manner
High proficiency with Microsoft Office Suite, especially Microsoft Word and Excel
Proficiency with Adobe Creative Suite is an asset
Post secondary degree in a related discipline or equivalent background
Benefits
REFBC offers a competitive salary and benefits package.
Application deadline:

Please apply by July 24 using the link below.