Philanthropy Officer, Major Gifts, BC Children's Hospital Foundation
Description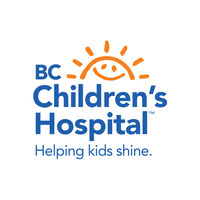 What we do
At BC Children's Hospital Foundation, we're on a quest to ensure every kid in the province
receives the best health care imaginable. As a fundraising organization, we inspire communities
and people to support BC Children's Hospital, along with its world-class research institute,
mental health facility and rehabilitation centre.
Our work makes a profound difference. From helping get the boldest research ideas off the
ground to supporting the most advanced equipment, together we are pushing the boundaries of
what's possible in children's health care. This is no small task—which is why we're looking for
passionate people to join our team and help propel our mission forward.
What you'll do
Reporting to the Associate Director, Major Gifts, the Philanthropy Officer is primarily responsible for the
identification, cultivation, personal solicitation and stewardship of a portfolio of donors and prospects, with
a heavy emphasis on securing gifts of $25,000 and higher. Working with the senior leadership team at the
Foundation and a distinguished array of volunteers and clinical staff, the Philanthropy Officer will forge
and foster relationships with key supporters. A portion of donors within this portfolio are members of the
Chinese Community; the ability to speak Cantonese and Mandarin is important.
More specifically, you will be responsible for:
Donor Development: Actively manage a portfolio of 100 – 125 major gift prospects and donors.
The Philanthropy Officer will plan and participate in the implementation of individual strategies for these prospects. This includes working collaboratively with other members of the Philanthropy team to coordinate strategies with assigned prospects, preparing tailored and personalized proposals, and actively participating in and occasionally taking the lead with cultivation events.
Stewardship: Within their overall portfolio, maintain a stewardship portfolio, ensuring that donors receive personalized correspondence, reports and updates in a timely and professional manner.
Record Keeping: Maintain and properly record information about prospects and donors utilizing centralized electronic filing system and database. Report and monitor activity associated with his/her portfolio. Produce briefing notes, solicitation plans and call reports to ensure that donor histories are part of the institution's memory.
Relationship Management: Develop and maintain relationships with physicians and hospital staff; involve the appropriate colleagues across the hospital to coordinate and execute strategies.
Volunteer Management: Actively seek to identify volunteers to support the major gift program, develops and implements recruitment strategies and once recruited, provide ongoing professional support to volunteers.
Requirements
What you bring:
As the successful candidate, you will have a university degree or diploma in business, marketing, or a
related area; and a minimum of five years of experience in a donor development role, with a track-record
of securing gifts of $25,000 or more. Possession of a CFRE Designation is an asset.
Additionally, you demonstrate the following:
The ability to speak Cantonese and Mandarin.
The ability to read/write in Chinese would be an asset.
Exceptional interpersonal skills and professional presence necessary to interact with donors, senior volunteers, senior hospital staff and other stakeholders.
A demonstrated ability to identify and implement major gift strategic planning and solicitation strategies in support of funding priorities.
Excellent problem solving skills, business acumen, strategic aptitude and sound judgment.
Sound knowledge of the market place and donor base.
Exceptional and proven oral and written communication skills.
Ability to efficiently organize and manage a diverse range of assignments while meeting multiple deadlines, along with thorough attention to all details and consistent with follow through.
Resourcefulness and independence, while remaining comfortable working within the framework of a collaborative, team-oriented environment.
Sound computer skills and experience with Raiser's Edge and Microsoft Office applications applied to the preparation of proposals, reports and presentations.
Ability to handle sensitive and confidential information appropriately and with discretion.
Strong leadership skills with the ability to coach, motivate and develop staff.
A flexible schedule that allows for multiple after-hours events and meetings.
Benefits
Join us:
We believe that anything is possible. And that permeates every action we take. As a team, we push
ourselves to constantly aim higher in our work. We try new things and challenge the status quo. We
respect each other and act from a place of compassion in everything we do.
While we take our work seriously, we're also big on taking care of our team. We offer perks like a nineday
fortnight schedule and flexible hours, topnotch health and dental benefits, and a commitment to
professional development.
We think it's a pretty amazing place. Others agree—we're proud to say that we've been recognized as
one of BC's Top Employers for 10 years in a row.
Seem like the right place for you? Join us and help kids shine. Apply below by July 31, 2019.