Fund Development Officer, L'Arche Greater Vancouver
Description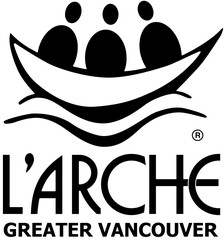 L'Arche Greater Vancouver is a charitable organization that provides homes and day programs for adults with developmental disabilities. In our homes people with disabilities and those who come to assist them, live in family-like settings in a diverse environment. L'Arche is assisted in its mission by the L'Arche Foundation of Greater Vancouver.
The Opportunity:
The Fund Development Officer (the "Officer") has a pivotal role that supports both annual fundraising and the capital campaign for L'Arche Greater Vancouver. Working closely with the Director of Fund Development and in collaboration with the Campaign Executive Team, the Officer's role will begin with a stronger focus on the current capital campaign and then shift to increased focus on annual fundraising as the capital campaign draws to a close at the end of 2019.
The position combines responsibility for the management of donor and prospect solicitation information, support for campaign volunteers and coordination of prospect events. The Officer will also be responsible for preparing grant applications and supporting communications activities, including social media, website and print materials.
General Responsibilities:
Adherence to L'Arche Greater Vancouver's donation and cash handling policies and procedures.
Support the Fund Development Department's annual and capital campaign timelines.
Build relationships with L'Arche's community stakeholders and steward donors.
Ensure donor receipting and acknowledgements are sent to donors in a timely fashion.
Take minutes at meetings of Foundation Board, Campaign Executive and other meetings as required.
Oversee approval and distribution of meeting agendas and minutes in a timely manner and make other meeting arrangements as needed.
Work with Director of Fund Development to develop/update ongoing policies and procedures relevant to Fund Development department.
Coordinate appeals, acknowledgement and recognition for segmented donor groups.
Ensure that all donors receive promised recognition, donor invitations, website acknowledgement, etc.
Other duties as assigned by the Director of Fund Development.
Areas of Focus:
Annual Campaign
Ensure donor data is accurately maintained and properly coded for solicitation and accounting purposes.
Draft and manage three fundraising appeals to current donors and one acquisition appeal annually.
Assist in researching and identifying potential donors.
Oversee database queries in tracking and reporting annual campaign activities.
Grant Applications
Research potential grantors.
Draft grant applications, ensuring grantor recognition and reporting.
Capital Campaign
Ensure donor data is accurately maintained and properly coded for solicitation and accounting purposes.
Oversee data relating to campaign donors and prospects (including status of solicitations), generating regular status reports for the Campaign Executive and Ambassadors. Entering data when required.
Research potential donors and grantors, following up on successful grants with recognition and reporting.
Ensure database and Campaign Master Tracker are aligned and up-to-date.
Assist in researching and identifying campaign prospects.
Communications
Support L'Arche's communication plan.
Draft and manage social media postings and website content for annual and capital campaign activities and updates.
Support development of customized presentations (e.g. PowerPoint) and preparation of materials for events.
Special Events
Support the planning, execution, follow-up and evaluation of capital campaign events, donor appreciation and other events.
Requirements
Skills to be demonstrated:
Knows, is committed to, and can articulate the vision and mission of L'Arche.
Adherence to the Association of Fundraising Professional's Donor Bill of Rights.
Knowledge of federal and provincial legislation affecting charities.
5+ years in fundraising or non-profit environment.
Exemplary organizational skills.
Strong writing skills – including grant writing, social media, marketing and fundraising content.
Professional demeanor and the ability to maintain confidential information.
Proficient computer skills (Outlook, MS Word, Excel, PowerPoint, Google Sheets/Docs).
Advanced experience with donor databases (preferably IME).
Experience producing effective reports as they relate to capital campaigns and financial reporting.
Knowledge of prospect pipeline and management (moves management).
Ability to take direction and initiative.
Experience working with senior level volunteers (board, campaign executive, committees).
Ability to manage deadlines.
Strong problem solving skills.
Excellent donor stewardship and interpersonal skills.
Special event management.
Web-based experience including social media posting and website updates (WordPress).
Valid BC driver's license an asset.
Experience working with or being in a diverse environment that includes people with developmental disabilities an asset.
Benefits
L'Arche Greater Vancouver offers a competitive salary and benefit package.
Application deadline:

Please apply by July 2 using the link below.
Upload your photo
Please provide an image in PNG, JPG or JPEG format.